About Lisa Reynolds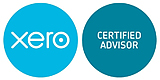 Studies
Her studies include a National Diploma in Business Studies from AUT, Bachelor of Business Studies, NZIM Certificate of Management, Small Business management Certificate, On the job trainers certificate and meeting the requirements for membership to the Chartered Accountants, Accounting Technicians College.
Work Experience
Lisa has worked in the accounting field for over 20 years, including 4 years in Auckland Chartered Accounting firms, 2 years as a Company Accountant and 14 years owning her own businesses.
Services
Lisa's services include bookkeeping advice and training on either manual or computerised systems such as Xero, MYOB, Ace Payroll and Crystal payroll. As well as GST and PAYE return preparation, she can prepare monthly or quarterly financial reports to assist you to make better-informed business decisions. Lisa can also prepare final end of year accounts and tax returns. Lisa has wide experience in the installation of MYOB and Xero. She teaches a range of Accounting software courses at Glenfield Community College, the only adult community education programme on the North Shore.
Lisa is based in Red Beach, Whangaparaoa.
Email Lisa